Who is Jackie Christie? Basketball Wives LA Biography.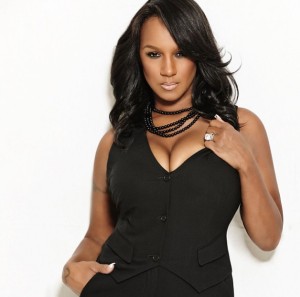 The most controversial and odd cast member on the series Jackie Christie. The lady who considers herself a mentor to the women as if there is something major she's achieved to giver that title. Despite the attacks and digs that the other women make towards her on a regular off camera cast members Malaysia, Draya, Gloria and Laura admit they keep in touch with her and occasionally get together. Jackie's smack talking might not get her the most likes but it's done something to keep her on the series for the third season. VH1 reportedly offered her over $100,000 in the third season.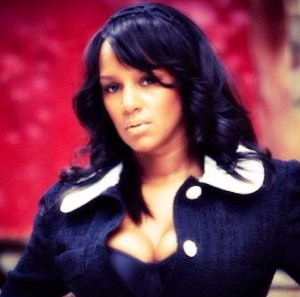 She was born Jackie Lee in 1969 in Seattle Washington. After high school Jackie had done modeling. Her oldest daughter Takari Lee is not the daughter of her current husband Doug. She was born in 1990 and is Jackie's first child. Jackie did not have a relationship with Takari's dad but Takari claims she kept in touch with her father growing up. It was Jackie's mother who passed away in 2012 that took care of Takari while Jackie was on the road with Doug. They eventually had two children together Chantal and Douglas Christie Jr who was home schooled until he was 11.
Takari currently has two sons. She had her first when she was 22 and her mom Jackie allowed her to stay in one of Jackie's homes that she owned in California.
Jackie and Doug met when her daughter was 3 and he proposed to her in 1996. They married just three days later.
Jackie and her husband former NBA player Doug Christie have been married for 19 years. Each year the couple celebrate their anniversary with another marriage ceremony. Fans got a glimpse over their over zealous ceremonies on the first two seasons of the show. It's rare to find relationships, especially with professional athletes, last but Jackie says she knows how to take care of her man. During the height of Doug's career he loved her so much that he even asked Jackie to travel with him. I guess he was not feeling any groupie love.
During Doug's NBA career rumors circulated that Jackie was extremely protective of her man attending every game. So much so that she wouldn't let female reporters interview him.
The two of them met through a mutual friend named Stevie P. Stevie went to high school with Doug and told Jackie he would be perfect for her. She was modeling at the time and Doug was really into fashion. In her story Stevie talked about Doug's reputation in school, how he wore nice cologne and clothes and was smooth with the ladies. He was a basketball star and at the time he was in college. When Doug came back home to Seattle to visit family during the Winter break Stevie called Jackie to meet them at a local Sports Bar. They had their first date at the movies.
It was a match made in heaven and Doug was open to Jackie's daughter Takari.
She claims the secret to their marriage is their friendship. Jackie and her husband do everything together, shop, watch movies, workout and party. She also believes he's never cheated on her and swears she's never been with anyone else during their marriage. Doug is the love of her life. Jackie's purpose for joining the show was to change people's perception of basketball wives. She has her own business and success outside of her man.
Jackie and Doug had their own reality series on BET called 'The Christie's Committed.' The reality series documented the couple balancing their personal lives with business endeavors. The show only survived for 6 episodes being cancelled before BET could air the official season finale. The short stint on television encouraged Jackie to become a television producer. She pitched several show ideas to various networks but nothing caught on.
Jackie became a book publisher in 2007. She and Doug co-wrote their first book "No Ordinary Love" detailing their relationship. She had also began writing 4 other books that never published.
In 2011 Jackie was approached by VH1 producers to be on Basketball Wives LA. At the time Jackie claims she never watched the original version with Evelyn and Shaunie. Now in it's third season Jackie has milked just about every business venture she could. She started her own fashion line, began writing more books and even developed a porn with her husband Doug. TMI!!!!!!!!!!