5 Things You Didn't Know about Draya's Son Kniko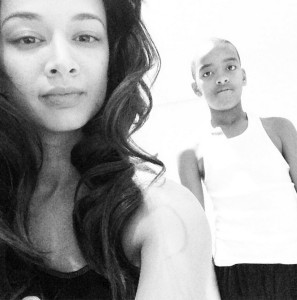 Since her ascension from stripper to reality star Draya Michele has rarely spoke about her personal life, besides who she sleeps with, and her son Kniko. The now 11 year old has grown up and almost a teenager. Draya refused to release any pictures of her son or even mention him on her social media pages. Lately she's been more open responding to the reports of her child neglect allegations. Draya has even posted pics of the young man Kniko on her instagram.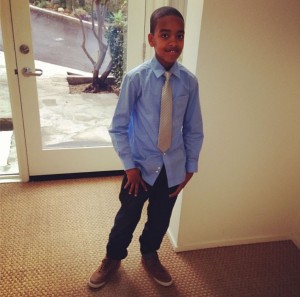 On season 1 of Basketball Wives LA Draya made her arrival late in the season. After VH1 producers didn't see an interesting story line with a few of the cast members they dropped them and added a younger and more controversial replacement. She had dated several basketball players and her son Kniko's father is Gilbert Arenas.  So it was pretty perfect.
Although you have heard all about the police report following Draya's arrest for child neglect and abuse most people don't know what's been going on with her growing son Kniko. Well Draya lately has been more candid with her relationship with him and claims she's become a better parent.
1. Orlando Scandrick treats him like his own son. Although people see Draya as another jump off for Dallas Cowboys player Orlando Scandrick he has a lot of respect for her son. He has twin daughters of his own and has welcomed Draya's excess baggage and son Kniko into his family. During the off season which started early for Cowboys who lost a chance at the playoffs, he babysits. Orlando takes Kniko shopping for back to school and he's even helped Draya enroll him in school in Los Angeles while Draya lives with him. Before then Kniko was living in Pennsylvania with Draya's mom who had custody of him. Orlando's own mother has met Kniko and already calls him her grandson. So is Draya really a jump off?
2. Gilbert Arenas is the real father of Kniko. Although it was very sketchy early on who was he father of Draya's neglected son, the reality star admitted Gilbert Arenas was the father in 2011.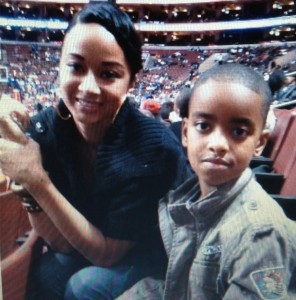 3. Kniko is a basketball fan. Being that his father is an NBA legend and his mom stars on a show called Basketball Wives it's almost inevitable that Kniko would take a liking to the sport. At 11 years old he already has a lot of height on him which would make him a perfect basketball player. Kniko starts middle school in fall of 2014 and Draya and Orlando are already looking for a middle school with a good sports program in the Los Angeles area.
4. Draya still is not listed as his guardian. After the incident in 2011 when Kniko who was 7 called the Philadelphia police at 2am stating he was home alone, a judge ordered Draya's mother to be granted full custody of her son. The report alleges Kniko called his mom 20 times and she told him she would be home soon. He was left at home for three days straight. I'm pretty sure Draya has plans to get back custody of her son since she seems a little bit more mature now.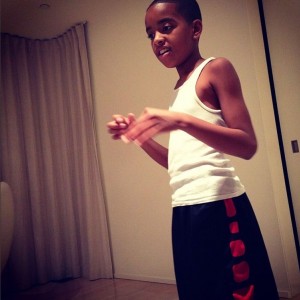 5. Last but not least Kniko gets $40,000 a month. In 2012 Arenas' last reported salary in the NBA was over $20 million. He signed a three year contract with Orlando Magic in 2011 reportedly worth $62 million. But in 2012 Gilbert is currently inactive in the NBA. If he were still under his contract he would have earned nearly $23 million this year. After one year with Orlando his contract was voided. But since his career started in 2001 he has made over $70 million in the NBA which is why the courts awarded Draya $40K in child support. In 2014 he has the option of getting it lowered since he is no longer employed but I highly doubt his bank statements would prove he couldn't pay it.